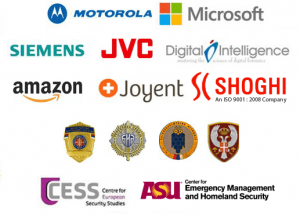 With mass implementation of Information technology in systems and security systems of modern business, there is a more frequent occurrence of high-tech crime and the outflow of business, and other strategic information. 
International Security Institute gives special attention to the fight against cyber-crime and Protection of Security Systems in business. Also, International Security Institute is using advanced technology in the service of conventional security systems. 
Establishing and developing cooperation with domestic and foreign institution, companies and international organizations who are working in the field of Information technology is one of the main objectives of the International Security Institute. 
International Security Institute boasts of its scientific-technical cooperation with leading manufacturers of information technology. In addition to the cooperation with world leaders in the field of Information Technology, International Security Institute has a wide range of specialized and certified professionals, who have just been certified by the manufacturer and developers of equipment that is used and implemented in security systems.