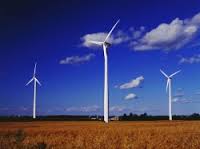 In the new age, energy and electricity become resources and without them is impossible to imagine modern life or to provide sustainable development of industry, infrastructure and complete society.
From the other side, most of human population doesn't have sense that energy resources are very limited. Unfortunately, very often the problem is not fully understood from decision makers.
Human habits at all levels can be changed thru educations, trainings and constant approach of media campaigns. Also governments and government's institution have to create acceptable regulatory frame which will enable and stimulate investments in the area of energy efficiency and renewable energy sources.
International Security Institute can provide solution for all that problems.
Also, in cooperation with our partners and constant communication with government institution, we can manage renewable energy projects as wind parks, solar power plants, small hydro power plants, etc. ISI provides legal support, technical support in all aspects and institutional support.